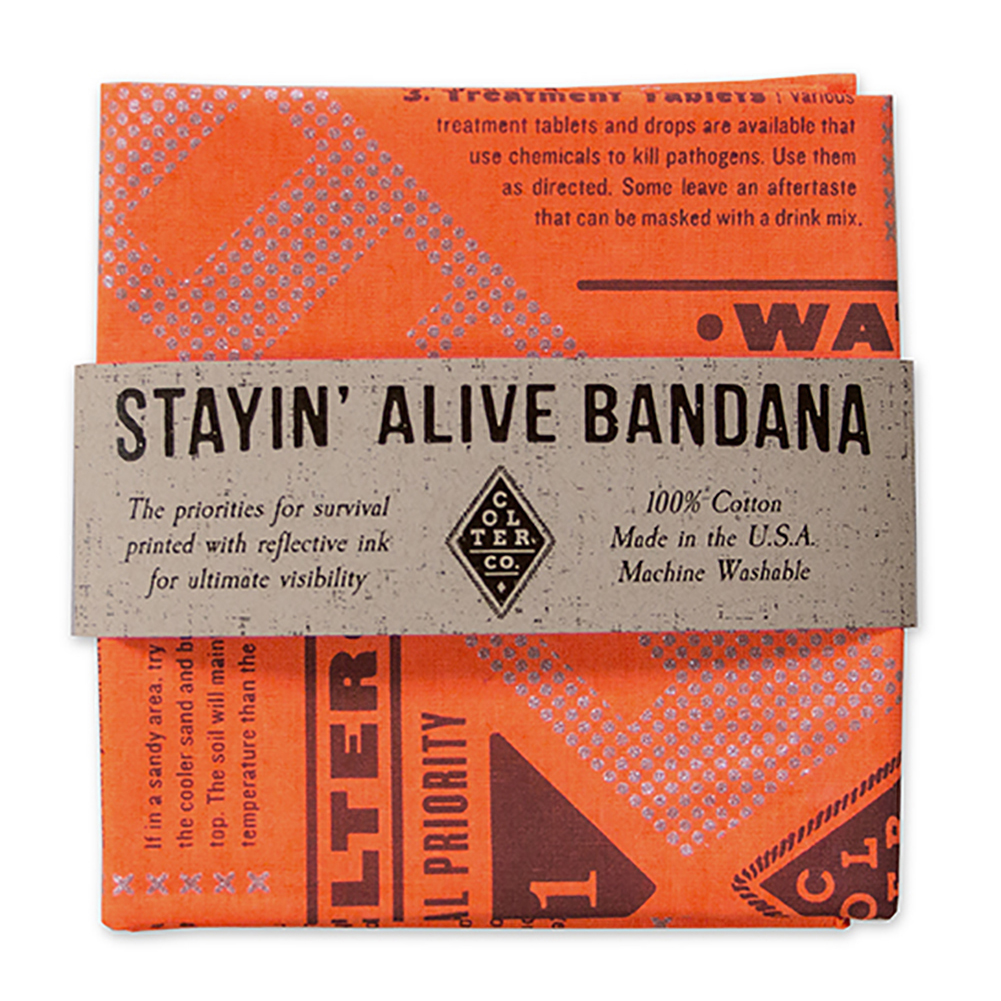 The Shop
Stayin' Alive Reflective Survival Bandana
The top 4 priorities for survival are: Shelter, Water, Fire, and Food. This bandana contains helpful survival information on all of those subjects, while reminding you to Stop, Think, Observe and Plan. This bandana is printed with high visibility reflective ink which makes it ideal for marking a shelter or landmark at night. When hit by the beam of a flash light it will light up light up like a Christmas tree! Printed on a hunters orange bandana for high visibility. Add some multifunctional information to you survival kit!
Printed on 100% cotton. 22" by 22", made and printed in the USA.
———————-
OOPS!! We made mistake! We printed a batch of these on the wrong bandanas. They are not American made and the backs are not as vibrant in color. But they still contain the same super valuable information and are printed with reflective ink. Because they didn't meet our high standards we are selling them half price. While supplies last only.